PaleoTax
Database system for Palaeontologists and Biologists

---
Applikation Library PalCol
The application PaleoTax cannot be used to administrate a fossil collection. It is possible to record specimens (e.g. types) with a collection and a number, but a classical administration (with depository, loan etc.) is presently not possible.
To be able to manage a collection using Hdb2Win, at least version 2.4.2 must be installed. The improved PalCol structure version (Service Release 7) was released in May 2020. The programme and the structure are available for free. There is a manual available, for the moment only in German.
---
Form of "Samples"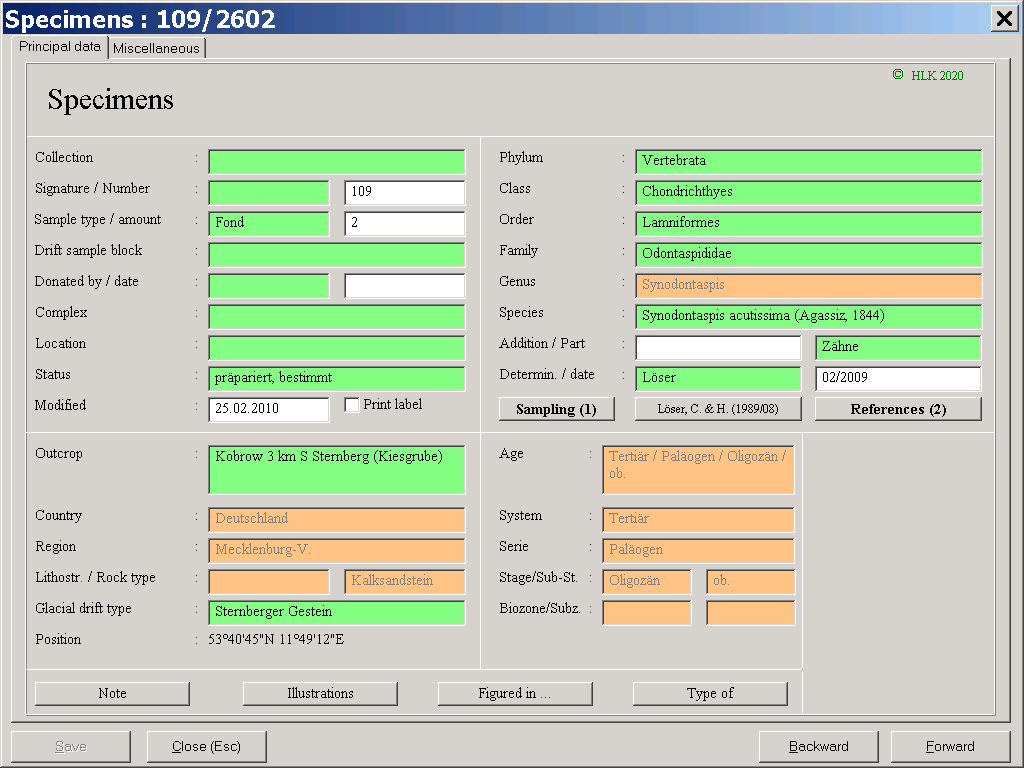 The really new thing is that the taxonomy returned to the main file. Locality and stratigraphy have changed as well. The stratigraphy is now connected to the locality. This may be unusual to collectors of glacial drift material (as in D, DK, or NL); but there is a field for the glacial drift type where an age can be recorded. Structural changes are no problem (users of PaleoTax know that): structure and program are two different things and have nothing to do with each other. As usual, literature, documents, graphs etc can be added to localities, species, specimens. An image can be shown on the main form.

---
© Hannes Löser, Hermosillo, Sonora, Mexico.
Updated : 04-29-2021.